At Ringsuits.com, we concentrate our efforts solely on bitesuits and a few other select pieces of bite training equipment. Our objective is to provide you with the highest quality custom bitesuits available anywhere in the world.
All of our products are hand crafted in Belgium by Seynaeve Dogsports, a company known the world over for producing the highest quality bitesuits, bar none.  Most of our custom designed bitesuits incorporate Ringsuits.com specific design elements that we have developed in conjunction with Seynaeve over the past decade.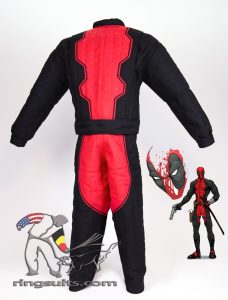 Whether you need a bitesuit for decoying Police K9s, Military Working Dogs, or Protection Sports, we offer you experienced service and custom designs that are unavailable elsewhere.  Please give us a call to discuss your precise needs, and we will work with you to design a bitesuit you will love.